Considering that Marvel's Avengers has made well over a billion dollars in just a little over four weeks of release, you just had to know that the porn gods were going to go into hyper-drive to push out a parody to capitalize on the film's popularity. Wouldn't you know it, Steven Hirsch and his deep pockets over at Vivid, would be the first ones up to bat and shooting out an obviously rushed but nonetheless impressive mock-up of the super-hero summer blockbuster.
Former wrestler turned reality show junkie turned hardcore pornstar, Chyna (2011's "Backdoor To Chyna"), and Brooklyn Lee (2011's "Mission Asspossible"), currently in the news for having had her picture taken with Bill Clinton in Monaco, round out this talented (well, for porn) ensemble cast of players. Skimping on plot, the film delivers more superheroes than you can count on two hands, as well, as a special effects bonanza and some amazing attention to costume specifics.
Braun talked about getting it right in an interview with AVN.com:
"The important thing for the comic book movies is that the audience doesn't feel cheated. The comic book geeks are a very powerful community, and I'm a part of it. I'm a fan myself, and I don't want to see something that was thrown together at the last minute with Halloween costumes from Wal-Mart. I like to keep my storyline inside the comic-book reality. There will be gratuitous sex because we are shooting porn movies, but it will be justified by the history of the characters."
The Hulk's latest skirmish with Abomination has left the city of Los Angeles in tatters. The powers that be have determined that this cannot go on any longer and the green skinned monster must be apprehended by any means necessary. Lexington Steele (2011's "Star Wars XXX: A Porn Parody"), in the role of Nick Fury, under the big budget black project umbrella known as S.H.I.E.L.D., opts to go a less conventional route by gathering together a capricious lot of super-beings and assassins to corral him.
The team he assembles are as follows (as a fan of the old comics, allow me to geek the fuck out David DeMoss style for a tiny second):
Iron Man/Tony Stark (Dale Dabone, in a nonsex cameo), a billionaire industrialist and designer of a red and gold colored suit of armor that allows him to take on super-human abilities when worn. Dale DaBone is a decent actor and I much prefer him to Gamble who essayed the role last year for Rob Black in his "Iron Man XXX: An Extreme Comixxx Parody".
Thor (Brendon Miller), the Asgardian Norse god with the power to command thunder at will. Miller looks like Thor but he can't act to save his life.
The Scarlet Witch (Danni Cole), the daughter of Magneto and the twin sister of Quicksilver, this former X-Men member turned second gen Avenger (one of "Cap's Kooky Quartet"), has the ability to fire "hex bolts" — or short range lightning bolts from her hands. Think a less refined, super-sexy Magneto. Cole, like Miller, can't act to save her life but she has fantastic breasts so she gets a pass.
She-Hulk (Chyna), a West Coast Avenger and the cousin of Bruce Banner, her gamma-irradiated blood, the result of a life saving transfusion, forces her to change into a female Hulk when angry, you know, like her cousin. Unlike her cousin, however, she has her shit a little more under control. Her build makes her an obvious choice, I'd say. Chyna has gone from wearing tights in a wrestling ring to wearing tights on porn sets. Either way, she proves herself up to the task of delivering what is asked of her. She's still a little stiff in an acting sense (and in the sack) but she's slowly getting the hang of both.
Hawkeye (Eric Masterson), a reluctant ex-villian turned Avenger member, this super-assassin is as accurate with a bow and arrow as he is with his snarky one-liners. Masterson's Hawkeye is grating, contemptuous prick but, all things considered, it's quite in keeping with the comic book character.
Ms. Marvel (Lexi Swallow), member of The New Avengers and, later, leader of The Mighty Avengers, she has the ability to absorb other forms of energy and blast radiant energy from her fingertips. God, she's sexy! As Stan Lee would say, "Nuff said!"
Black Widow (Brooklyn Lee, reprising her role from "Spider-Man XXX: A Porn Parody"), a Soviet-super-spy turned S.H.I.E.L.D. agent/assassin, then, briefly, commander of S.H.I.E.L.D., and, later, an Avenger and, even later, a Secret Avenger. Girlfriend of Daredevil. She has a very minor part here, popping in for a couple of scenes only.
Spider-Man (Xander Corvus, also reprising his role from "Spider-Man XXX: A Porn Parody"), the smart aleck nerd turned web-slinging anti-hero, Spidey had a brief stint as a member of The New Avengers before heading back on his own after only a handful of issues. Not requested, he shows up anyway. Xander is one of the finest actors currently working in the industry. Head and shoulders over his peers.
Sharon Carter (Phoenix Marie), an agent of S.H.I.E.L.D. and former girlfriend of Captain America, before being drummed out of the agency for behaviour unbecoming. Lookng sunburnt and sleepy, Marie doesn't have a lot to do but what she does do is hot.
And, of course, there's  The Hulk/Bruce Banner (Corey Matthews in a nonsex role as Bruce Banner, and Jordan Lane, as the Hulk – a role he played previously in Rob Black's  "Iron Man XXX: An Extreme Comixxx Parody", something I'm told is not connected to Vivid Comix's super-hero line). His destructive antics, although heroic, prove the impetus for the assmebly of the Avengers.
As awesome as this assembled band looks to be, they don't get much done outside of a lot bickering. Yes, that's the big downside of this glorious capes 'n' tights epic – there's no story! The film starts well and does a decent job introducing the various players only to have it end with virtually no pay-off. Not only that, another plot-line is erected (Hawkeye, Spider-Man and Ms. Marvel zipping off to the Arctic Circle to find a certain ex-WW2 hero frozen in ice – the plot line hinted at in "Spider-Man XXX: A Porn Parody" from last year) which seems designed solely to set up a sequel while distracting us from the fact the first plot-line (Stark, Thor, She-Hulk and Black Widow miserable attempts at capturing The Hulk) failed to be properly resolved. There's not even a big climatic battle. Nothing. Maybe in the sequel?
Following the introduction, The Scarlet Witch informs Nick Fury that she does not work for the government before charging off in a huff. Hawkeye/Barton ("Trash Talk" star Eric Masterson) attempts to console her but runs smack dab into Black Widow (Lee) who has just returned from a mission abroad. As expected, the two decide to get re-acquainted the old fashioned way. Lee, looking heavily made-up with black eye-shadow, blows him and then hops on for some cowgirl sex on a rusty, squeaky cot. Their leather outfits and too small genital area cut-outs make for an awkward screw. At points, Brooklyn has to reach around and hold the clothing so that it doesn't interfere with the animal sexing they are trying to have. Masterson fires off a wicked sperm load across Lee's face and into her open mouth. Bullseye! She cleans him off.
Later that day, Iron Man attempts to capture The Hulk on his own and finds himself being knocked 150 miles away with a single punch. Back at HQ, Nick Fury (Steele) decides to use this new information to bring the team together, insisting that The Hulk is too dangerous and must be stopped. Sharon Carter ("OMG It's The Nanny XXX Parody" star Phoenix Marie) senses his excitement and elects to instigate a little office romance. Marie is an animal, jacking his cock in her mouth furiously. Lex isn't impressed. "Slow, bitch, slow!" he barks. Marie is one of the more flexible babes in the biz and here she proves it, twisting herself upside down and into a pretzel while getting doggy slammed by long-dicked Steele. She also loves to talk dirty and she does it here almost non-stop (so hot!). "I want hard fucking dick inside my asshole," she tells him. She gets it and to show her appreciation, she rubs herself to orgasm. Steele has to pull out as not to cum too quick and Marie jumps on it, sucking his black slab clean out of her shitter. Old one-eye bursts his creamy super-agent scuzz across her face and into her open mouth. She cleans him off.
While practising her hex throwing techniques, Scarlet Witch (Danni Cole) finds herself being hit on by none other than Ms. Marvel ("Wet, Wild And Young 3" star Lexi Swallow). Despite her heightened abilities, Witch is unable to sense the heat coming her way. Ironically, in the comics, Ms. Marvel was rumoured to be one of the first in-the-closet lesbian characters. While dating Wonder Man, it was hinted that Ms. Marvel and her Avenger team-mate, Spider-Woman, were secretly carrying on a relationship. Sadly, Spider-Woman (played here by the now-retired Jenna Presley  but in the BTS only) never gets the chance to hook up with Marvel. Anyway, on to the scene at hand. Swallow takes great joy sucking and tugging on Cole's enormous tits and trying to get her nipples to stand at attention. Lots of saliva and finger work and before long they are jutting out like tiny erasers. Sexy! The two gals take time licking and pawing at each others lady parts and the scene proves electric! Sorry, had to. Nothing to complain about here. Christ, even Lexi's inflated tits are looking good.
In his quaint, candle-lit quarters, Thor (Miller) rages on some drivel about not being afraid of The Hulk with, of all people, She-Hulk (Chyna, literally doused in green body paint). The dialogue is silly but it works well enough to get the pair into bed together. Chyna's got a big, bulbous clit, and Miller works it over in his mouth like a tiny cock before consenting to let Chyna work over his hammer in her oral cavity. I love watching Chyna fuck. She's so green (no pun) to the game, like a budding flower. The thing about it is that, watching her having sex, you get the sense that she's not quite sure what she's doing so every action rings of authenticity. Every awkward glance, every nervous fidget, every orgasm, it all seems part of her coping with this new reality of being paid to fuck on camera. I liken it to watching those Debs on Ed's old tapes. After a trio of positions, Miller thunders forth a creamy load across her face and into her open mouth.
Spider-Man (Xander Corvus), who has arrived to join the Avengers along with Thor and She-Hulk, suddenly finds himself getting caught up in a conversation with Ms. Marvel (Swallow) about why he isn't suitable for The Avengers – a conversation, to all those in the know, that was ripped directly from the comic books. Hilarious and awesome! Braun has definitely done his homework. Spider-Man has a bit of an image problem thanks to J. Jonah Jameson, something he begrudgingly acknowledges to Ms. Marvel who insists that maybe he would be a better fit elsewhere. Dejected, Spidey is left blushing when Marvel informs him that, despite his image flaws, she, you know, kinda "likes" him. Decent stamina for these two as they run down a blistering five position set culminating with Corvus blasting spidey-juice across Swallow's face and into her mouth. Lexi is so sexy it hurts! Sadly, she doesn't… swallow. Ug!
The ending is obvious to anyone who took the time to read my drivel. Hopefully Braun will get around to trying up some loose ends in the next go round.
According to AVN, he has other plans for these characters including parodies of Fantastic Four ("She-Hulk is going to lead into that"), Daredevil, The Dark Knight and Captain America. Can't wait. Apparently the porn parody isn't dead. We'll see.
No condoms.
Date of Production: 7/11/2011 – 4/5/2011. Release Date: 5/14/2012.
There's a bonus scene specifically shot for the film featuring Jenna Presley as Spider-Woman screwing Evan Stone, as Thor. Stone hams it up, going in a completely different direction than Miller. Didn't work for me but the scene is hot.
Other things noted while watching: With the exception of Chyna, who wears running shoes, all the gals wear high heel leather boots (in keeping with the colour of their costumes) in their respective scenes.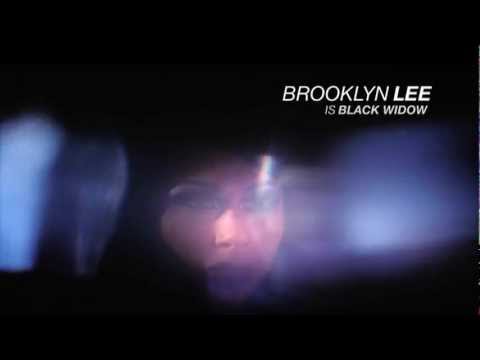 Cast & Crew
Female Performers:
Male Performers:
Directors:
Images