Lifting its core storyline, characters and overall mood directly from the sequel, a more appropriate title might have been "Iron Man 2 XXX: A Really Moody Parody". Nooooo!!!!
A dreary, lifeless sequel if there ever was one, "Iron Man 2″ took what could have been a promising franchise and drove it into a wall… creatively. Where the first film was energetic and breezy with lots of full-tilt action (a near perfect comic to screen adaptation of the character Stan Lee, Larry Lieber, Don Heck and Jack Kirby brought to life way back in '63 in the pages of Tales of Suspense #39) the second was nothing more than an over bloated exercise in hurried filmmaking that lacked all of the things that made the original so much fun. While still a box office hit, the critical and audience reception to said film was less than inspired and, in the aftermath, Downey went on record about his unhappiness with the sequel while Jon Favreau, director of "Iron Man 1″ and "2″, elected to bow out gracefully and not return for a third.
Not entirely sure why Rob Black aka Sinister X. (2011′s "Justice League of Pornstar Heroes"), a guy whose most recent cinematic output I have championed louder than anyone, would want to take his creative inspiration from such a lacklustre inferior re-tread of a much better movie, but he does and the results, well, they are quite similar. Not good. Basically Rob takes all the worst aspects of the film and then compounds them with one too many villains, lots of underdeveloped story strands that ultimately go nowhere and a romantic subplot involving Tony and Pepper that feels forced. It's a stretch to believe that these two people like being in the same room together, let alone being romantically interested in each other. To be honest, I thought Tony and Natalie had more chemistry.
Recently handed a best actor nod by XBiz for "Saturday Night Fever XXX: An Exquisite Films Parody", Seth Gamble (2010′s "Trash Talk") continues to impress with every new film and this one is no different. He does good work playing the billionaire playboy, industrialist and ingenious engineer, Tony Stark, a role originally essayed by Oscar winner Robert Downey Jr., but since this Stark characterization is drawn from the second film, and not the original, arrogant, charming and complex Stark, is replaced by brooding, whiny and self-pitying Stark (translating into lots of von Sternberg-inspired lighting arrangements).
When the film opens, Stark (Gamble) has announced to the world that he is Iron Man. Cut to six months later, Stark is a broken man, gradually reverting back to his old ways if only to mask his inner pain. A bad (and getting worse) heart condition (courtesy a slowly fading arc reactor, the thing that keeps the blood pumping through his veins) combined with a sudden serious lack of focus, has left him sad, bitter and languishing at the bottom of a bottle. He elects to spend his days and nights drunk and perpetually engaged in a string of meaningless one night stands. Just when things can't seem to get any worse, a trio of ne'er-do-wells emerge out of the shadows promising to take away the few things that still matter to him, namely his assistant (and apparent soul mate), Pepper Potts (Heather Starlet).
One of those ne'er-do-wells includes rival, not-as-successful weapons manufacturer, Justin Hammer (Alec Knight), who, along with his daughter, Justine (Gracie Glam), set out to topple Stark industries with a weapon of their own. One that, if developed, could shift the balance of power to their favor. Think Dick and Liz Cheney but cuter and far less dangerous.
Another one out to get our brooding goateed protagonist is Madame Masque (Amber Rayne), a former lover of Stark. Horribly disfigured after a never-explained accident, and forced to wear a mask to hide her facial deformity, she blames Stark for her current state and wants her pound of flesh, literally. Rayne, a performer not necessarily known for her acting skills, somehow manages to take a one-dimensional character and layer it in such a way that the audience can't help but sympathize with her on some level. Good work, Amber. Under Masque's control via some kind of never explained MK Ultra mind control deal, The Hulk (Jordan Lane), helps the deformed one carry out her nefarious plans using sheer brute force. He's the muscle. She's the brains. They make an interesting, colorful team. Before long all of Tony's adversaries are joining forces and hatching a plan that promises to bring the empire his father built to its knees. As luck would have it, though, his newly hired assistant Natalie Romanoff (Chanel Preston), better known as Black Widow, is really a martial arts expert and an agent of S.H.I.E.L.D., sent by Nick Fury to watch over Tony and help him get back on track.
Having spotted a blonde, busty journalist ("Spread Eagle" star Tanya Tate) in the crowd, Tony decides to bring her back to his pad following the press conference, for a little one on one. It becomes obvious quick that Tony has other things on his mind, namely getting into Tate's pants. He offers to let his driver/assistant Happy Hogan, Hef Pounder (credits: Dick Chibbles), join in. Tate doesn't object. The boys trade off her mouth and shaved pussy in a brief threeway session. It culminates with Pounder (2011′s "Superman XXX: A Porn Parody") and Gamble picking a side and spraying criss-cross across her face and into her open mouth.
In the film's first major action set piece, Iron Man arrives in time to beat down Masque and her green skinned goon, who have disrupted the unveiling of an Iron Man-like suit at Hammer's Expo. Afterwards, Tony slinks back to his headquarters where he is given the lowdown on the green-skinned lug by Natalie. In a flashback she reveals how many years ago she had been sent by S.H.I.E.L.D. to Russia to track and kill Dr. Bruce Banner aka The Hulk. Tony vaguely remembers him. Going against her designed objective, she found herself unable to carry out her mission due to her realization that under the green skin lurked the heart of a good man. So, instead of executing him, she screwed him. Works for me. This plays out for us.
Jordan Lane (2011′s "Grindhouse XXX: A Double Feature") is coated in thick green paint and it rubs off onto Chanel Preston (2011′s "Official Halloween Parody") as they have hot, awkward sex in a trio of positions. By the end, Preston appears as though she has rolled around in the mud. While I prefer Lee Stone as the Hulk, beefy Lane tries really hard to sell that he's the monstrous brute. Unlike Stone, Lane doesn't really measure up height-wise, which deflates some of the character's menace. Lane grunts and growls loudly as he plows Preston. He delivers the goods sexually even when he is clearly distracted by the thick paint which he has been doused in and which is slowly creeping into his eyes. His partner, Preston, isn't much help either, as she is clearly in a miserable mood. Watch for Lane slapping on Preston's boob only to be met with a look that would kill… and his awkward, WTF? reaction. He gives her an open mouth facial.
A meeting between Hammer (Knight) and the psycho ex-girlfriend of Stark (there's so many), Kathy Dare ("My First MILF" star Riley Evans) concludes with the two hatching yet another plan to topple the Stark empire (there's so many). They cement their business arrangement with a little midday office sex. Throwing over his huge wooden desk, Alec Knight (2011′s "Captain America XXX: An Extreme Comixxx Parody") plays keep up with spirited Evans in five positions. He shoots his pent up genetic goop across her face and into her open mouth. She cleans him off, spitting his semen down onto her tits.
Later that night, Glam, with her bodyguard (Scott Barry) in tow, manage to track down Masque and The Hulk to a back alley somewhere in the city. Against her better judgement, Masque agrees to team up with Glam and her billionaire father to bring down Stark in return for a huge payday. As with all previous scenes, they elect to shake on it with some threeway sex on an old, conveniently-placed, piss-stained dirty mattress. Sexy! Amber Rayne (2011′s "Oh No! There's A Negro In My Wife 5") and Gracie Glam (2011′s "Wet Dream On Elm Street") double up on Barry Scott (2010′s "Oooops… I Did My Daddy's Best Friend") who goes full-throttle tearing up the pussies of both girls. His frenetic, jack-hammer fucking style leaves both gals out of breath and sore in the genital area, I'm sure. Pulling out of Glam's hot box, Rayne dives in to catch Barry's entire load into her open mouth. Glam and her swap his cum during a heated French-kissing session.
Stark's wallow in self-pity is interrupted when Pepper is forcibly taken hostage by Masque and The Hulk late into the film. Snapping out of his stupor, Stark manages to clear his head long enough to construct a new arc reactor and modify his suit. He is going to war and needs to get ready.
With Natalie assisting, Tony traces his targets to their back alley lair and, you know, the shit is on. Oh, it's on. Rayne and Preston cat-scrap Springer-style to the death, while The Hulk (wearing an arc reactor courtesy of Hammer Industries) and a re-energized Iron Man duke it out with fists and lasers, in this high octane action set-piece that is so much fun I didn't want it to end. Amber and Chanel actually look like they are trying to whoop each other's ass. Hot! Jerry! Jerry! Jerry!
With Pepper safe and back at Tony's headquarters, the pair decide to consummate their love for each other (yawn!) with some coitus. A chair on wheels that just won't co-operate, proves the most interesting aspect of this scene, which goes on a little long and features no real connection between the two people performing. Neither Seth Gamble nor Heather Starlet (2010′s "Not Charlie's Angels XXX") seem much interested, as they tick down their contractually allotted four positions. He sprays off a healthy load across her face and into her open mouth. As if cementing her overall apathy toward her co-star, Heather is hesitant to clean Seth off, merely kissing the head and leaving it at that. Seriously, dude, the guy just saved you from being decapitated and you can't give him a little head?
In keeping with its comic book source, and staying true to his inclination to always climax his super hero movies on a sour note, Rob Black has peripheral character Kathy Dare return to send a bullet into Stark's stomach in the middle of a press conference. A parting shot of Tony writhing in agony, leaves us wondering if there is another Iron Man film in the pipe. It would be a curious (if not welcome) twist if Rob Black tapped the original film for creative cues while constructing the sequel.
No condoms.
No production dates given. Release Date: 11/07/2011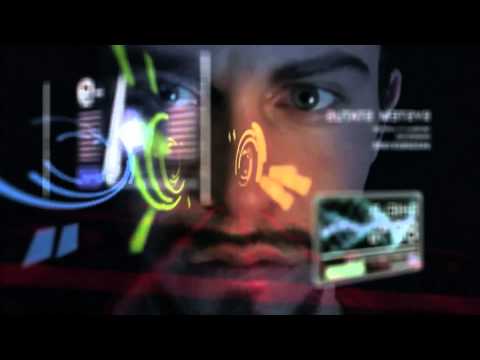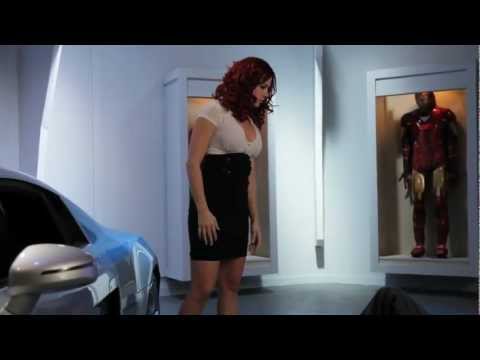 Cast & Crew
Female Performers:
Male Performers:
Directors:
Writers:
Producers:
Music:
Editors:
Make-up:
Executive Producer:
Supervising Producer:
Cinematographer:
Production Manager:
Lighting:
Sound:
Production Assistants:
Visual Effects:
Music Scoring:
Foley Artist:
Still Photographer:
Images