Back in 1984, Canadian filmmaker Ivan Reitman teamed up with Dan Aykroyd, Bill Murray and Harold Ramis to churn out the paranormal-comedy, "Ghost Busters". As you all know, it went on to become a massive blockbuster, earning over two-hundred million in the US alone, and spawning a cartoon, "The Real Ghost Busters", a comic book, "Ghost Busters: Legion", a videogame, two fan films, Hank Braxton's "Freddy Versus The Ghost Busters" and "Return of the Ghost Busters" and, now, a porno parody, "This Ain't Ghostbusters XXX". Like you didn't know that was coming.
How does it stack up? Quite well, actually. It stays pretty close to the original's story-line, opting to skip over some of the less interesting bits while capitalizing in a big way on the sexual overtones hinted at in the original and allowing them play out to their logical conclusion. Yes, I'm speaking specifically about that sequence in which a demonically-possessed Weaver attempts to seduce Murray in her apartment. Few scenes have left me wanting like that one did.
In a special effects sense, Braun and crew (Level 5 Post) are able to at least match Hank Braxton's fan film, which speaks volumes considering Braxton had three years to produce his epic while Braun was looking at a six month window. The cast is comprised of all the usual suspects: James Deen doing Ramis, Alec Knight doing Aykroyd while Evan Stone is tasked with filling Bill Murray's huge shoes. Them's some big fucking shoes but Stone somehow pulls it off. He always does. Stone manages to not only sound like Murray, but also seems to master his rigid mannerisms and comic timing. Stone never fails to impress me, although, man, I hate watching him have sex. Evan, go to Hollywood. Make movies. Stop fucking in front of me. Just kidding.
My only gripe with the film is the same gripe I have with most of Axel's films, the individual sex scenes run way too long. Hire an editor. You love your shit too much. You gotta move the shit along. I'm all about capturing the natural flow of the sex, but when you're moving into the 19th minute and you're running through the same position for the second or third time, it's time to call it.
Re-creating almost exactly the first scene from the original "Ghost Busters" movie, we find Evan Stone (last seen around here in "Superman XXX: A Porn Parody") attempting to gauge the psychic ability of a pair of students by engaging them in a game of "guess that card". Of course, the guy (Randy Marmalade, in a nonsex role) nails it every time (nice nod to Nick Manning, by the way) while Lily LaBeau, in the Jennifer Runyon role, hasn't got a clue. Stone is a scientist and like any good scientist, when confronted with the evidence, in this case, a person with real psychic ability, he does the most logical thing — he tosses it away for a chance at a little tail. And a little tail he gets. Where the original film only hinted at it, this one goes all the way as Stone screws LaBeau all over his office in every position imaginable. LaBeau (last seen around here in "Scooby Do: A XXX Parody") is gorgeous, has shoulder length dirty blonde hair, short bangs and medium tits. Stone strokes off across her face and into her open mouth. She cleans him off.
Alerted to the possibility of a ghost in a downtown library (nice cameo by Ron Jeremy as the librarian), the boys come face to face with a feisty female entity (Alexis Texas). Stone and Deen are quick to scoot when Texas takes on an aggressive posture, leaving poor Alec Knight (last seen around here in "Babysitter Diaries 4") to fend for himself. No worries, she just wants to fuck. In amongst rows of books, Knight screws Alexis (last seen around here in "Bree's Beach Party 3") in a handful of positions. She might be a ghost but her sexing is lively and cuss-word laden. Alexis, as you should know by now, has an ass that is par excellence and she shakes the shit out of it while riding Knight. You can't really blame Knight for wanting to launch his seed all over it.
Across town Jeremy Conway in the nerdy Rick Moranis role (what, was Johnny Thrust busy that day?) makes his hopeless play for Raven Alexis, in the Sigourney Weaver part. Upon entering her apartment, she is confronted by the paranormal which seems to have taken up residence in her fridge. She high tails it down to the Ghost Busters' office looking for help and finds herself being hit on by Evan Stone, who has better luck than Jeremy. A date is arranged, but before we get to that Stone and crew must do battle with a horny masturbating ghost terrifying guests down at the Chateau de Braun. The sequence is really quite funny and finally gives Braun a chance to show off where his special effects budget went.
Evan Stone finally arrives at Raven's Park West apartment and I finally arrive at the scene I've been desperate to see play out since I was a wee lad. I wasnt disappointed. Raven's not in her right mind. Not at all. It seems her body is being inhabited by a sex-crazed succubus hell-bent on experiencing the pleasures of the flesh. "Do you want this body?" she asks Evan. He does. As much as I dislike watching Evan screw, I have to give the guy his props. This scene is hot. Raven has long frizzy brown hair, big fake boobs, a shaved pussy, a tattoo on her tailbone and another on her left forearm and a nice, womanly body. She also has a filthy mouth, tossing the word 'fuck' around quite liberally. I never counted but I'm guessing she uttered it about 100 times in their ten minute tussle. Evan unloads across her face and into her mouth and she cleans him up.
Back at the station, Sarah Shevon, in the Annie Potts role, and James Deen (last seen around here in "Pandora's XXX Toy Box") are dealing with Jeremy Conway, who has been dropped off by the police, and is apparently the slave of Zuul, the demonic entity which has taken over Raven. Or, is Raven herself Zuul? Wait… I… Sigh. Sarah mutters a line sure to go down as one of the best ever voiced in a porn, "Mama wants some slob ejaculate on her coochie supplicant, now." Huh? And we're off to the races. The boys trade off her mouth and shaved pussy on and over a small wooden desk. Even with those Coke bottle glasses, Sarah is still one sexy gal. She has long brown hair, is pale, a toned body (which is mostly covered) and great medium tits. She's wearing black stockings and black high-heeled boots. Like Raven, she likes to cuss a lot, sometimes when her mouth is filled with cock. The boys stroke off across her face and into her open mouth. She only cleans off Deen.
Skipping forward, we see the boys and Tee Reel (you know, Ernie Hudson, Reel reminds us) doing battle with evil super-being, Gozer (Jennifer Dark, in a nonsex cameo), atop a high-rise. By accident, Knight thinks about… no, not the Stay Puft Marshmallow Man, but, rather, a sky-scraper-sized version of his mother (Joslyn James), who comes sauntering down the street all menacing-like. She's looking for a thirteen inch cock and, as well all know, only black guys are swinging that kind of lead, so Tee reluctantly steps up to the plate. With no explanation given, James suddenly shifts to a more normal-sized version of herself and takes on Tee Reel in a bunch of positions. Joslyn looks like a trashy Barbara Billingsley, complete with stretch marks, a shaved pussy, too many tattoos to mention and big fake knockers (the left of which is adorned with a name). He cums on her stomach, although I think he was aiming for her tits. Kinda hard to miss them. Whatever. Tee's semen causes Joslyn/Gozer to explode and she zips off back to Hell or wherever she came from.
No condoms.
Production dates not stated. DVD release: 17/May/2011.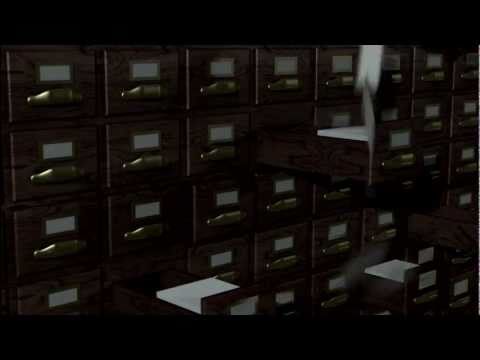 Cast & Crew
Female Performers:
Male Performers:
Directors:
Writers:
Producers:
Music:
Editors:
Wardrobe:
Make-up:
Images