With it's central story borrowed mainly from the second Superman movie, this one commences with plenty of enthusiasm before nose-diving in the final minutes as Braun and co. clearly don't have the money or the means to let the film draw to its natural conclusion. When, or if, you see it, you'll understand what I'm talking about. The film seems to finish just when it should be ramping up to its third act. That aside, it's still entertaining enough to keep you going to the end and the special effects are rather spectacular, especially a sequence involving a weird hula-hoop device revolving around Zod. Still wondering how he accomplished that one on his meager budget.
Story-wise, Clark Kent (Driller) has just landed at the Daily Planet as their newest reporter. Little do his co-workers realize that he's the caped crusading force of good known as Superman, of which much of their editorial department is fixated on. Just as Clark is settling in and developing a wee crush on another reporter, Lois Lane (San Dimas) things suddenly spin out of control as four villains emerge out of the woodwork to wreak havoc on Clark's life, including Lex Luthor (Masterson), as well, as General Zod (English), Ursa (Voss) and Non (Pounder) who were jettisoned into space by Clark's pop Jor-El (DaBone) long before he was even born - punishment for crimes committed against Krypton. Will he be able to save the day and get the girl? C'mon.
In the lead as Superman is Ryan Driller. He's good and all but, man, this cat has some of the spookiest Children of the Damned eyes I've ever seen this side of Courtney Simpson. When he looks into the camera, you feel as though he's trying to suck out your soul or at least burn a hole into it. It's off-putting and nightmare-inducing and the less of him I see the better. On the other hand, he bares a slight resemblance to Christopher Reeve and seems able to maintain wood while dressed in tights. Surely a feet on par with leaping over a tall building in a single bound. Maybe not. 
In the opener, stewardess Lexi Belle (last seen around here in "Bree's Beach Party 3") attempts to entertain two horny airline pilots in Alec Knight (last seen around here in"This Ain't Avatar XXX") and Evan Stone (last seen around here in "Scooby Do: A XXX Parody") as they hover some 40,000 feet in the air. Making due inside a cramped cockpit, the scene plays out as more claustrophobic than erotic, and much of the actual action is obfuscated by low-hanging shirts, improper positioning and bad lighting. Not even the usually delightful Lexi can save this scene from being a total wash-out. They trade off her pussy before giving her a criss-cross open-mouth facial. She cleans them up with her mouth. Upon "arriving" the pilots suddenly find themselves contending with a damaged and rapidly descending plane. Thankfully Superman is on board and after a quick hop to the bathroom, he's suited up and saving the day.
James Deen (last seen around here in "Kayden's College Tails"), as reporter Jimmy Olson, convinces a copygirl, Kristina Rose, that the end is nigh. The two scamper off to an empty storage room for some quickie one-on-one time that escalates into a full-bore, multi-positioned sexer. Rose is cute enough, and I love her smallish tits, but man does she ever sound retarded when she's fucking; repeating words over and over again like a broken Amazing Amanda doll. Deen digs her ass, literally, going cave diving inside her sphincter with his tongue and then his dick. Rose has done oodles of anal in her time, but she always looks to be in a great deal of pain when she performs it and this is no different. She jerks/sucks Deen off to an intense climax across her face and into her open mouth.
Eric Masterson as Lex Luthor, wearing a bad wig and later bald headpiece (or I think it's a bald headpiece?), makes some alone time with the classy Eve Teschmacher (Alexis Texas). It's a spirited multi positioned screw that finds Texas smiling and having a great time and even pulling off a great little fake orgasm. Ms. Texas  (last seen around here in "Bree's Beach Party 3") is a sexy young lady with an ass to die for and thankfully the encounter goes out on a high note with it perfectly filling the frame. She takes Masterson's load across her face and into her open mouth before she cleans him off.
By mistake, Zod, Ursa (Zoe Voss) and Non (Hef Pounder: credits Dick Chibbles) stumble upon a discarded newspaper and determine that Daily Planet is some kind of World Government Headquarters. They quickly make their way to its downtown office where they threaten Perry White (Rider) in hopes that it will lure Superman to them. It doesn't. Later, they decide to share San Dimas whose head writer status they deem worthy of a foursome. She, of course, kneels before Zod. Come now, you knew she would. Even though it's a definite rape scenario playing out, a voice-over by San Dimas (2011′s "Simpsons: The XXX Parody") assures us that deep down she's really getting off on it. Too bad Rob Black never thought of that when he was making those rape movies that landed him that year-long stint in pogie. San Dimas is forced to deep-gag on Pounder and English (2006′s "Fuck To Pop") while Voss (2010′s "My Daughter's Boyfriend 3") commands her to switch off the cocks. It's kinda hot. Pale-skinned Voss, looking more dykish than usual, can't resist fingering and ass-licking on Ms. San Dimas as she pleasures the boys with her tonsils. The boys cum across her face and tits and she, as by Voss' orders, cleans them off.
Superman arrives a little late to the party but is able to beat Zod and crew into submission and send them away with his Phantom Zone crystal which he keeps curiously tucked away in his shorts. Hey, is that a Phantom Crystal in your pocket or are you just happy to… um, sorry
Ryan Driller, all decked out as Superman, visits Andy San Dimas at her swanky high rise apartment in the film's big finish. A romantic two-person jaunt across the city skyline via Superman's flying abilities culminates with the two back at Lois' apartment and her desperately attempting to prove her worth to him by deep-gagging on his cock. He screws her bald pussy in doggy and spoon, as San Dimas barks off a set of commands that would make R. Lee Emery proud. He gives her an open mouth facial and she cleans him off. Cute.
The DVD extras include trailers, a 29 minute Behind the Scenes segment directed by Marc Star and an R-rated version of the film.
No condoms.
Date of Production: 9/12/2010 to 9/17/2010 (box cover); 9/22/2010 (credits).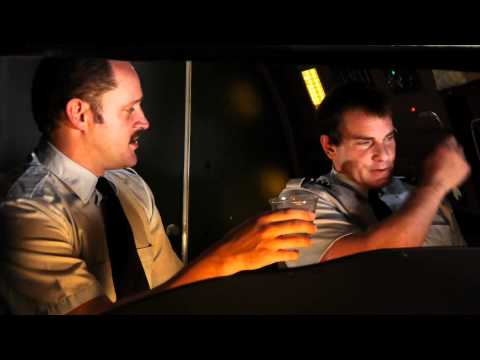 Cast & Crew
Female Performers:
Male Performers:
Directors:
Writers:
Producers:
Editors:
Images